Melville Agencies can help protect the things that matter most to you and manage your risk by offering a broad selection of insurance products to protect your family, your business, and everything that's important to you.

We also offer Motor Licence Issuer services in our Melville and Springside offices.
---
Insurance

Home Insurance
Our home insurance plans are designed to help protect everything that matters most to you... inside and out. Click here for a home insurance quote.

Auto Insurance
Auto liability is one of the most important extensions you can add. Your registration only gives you the minimum required. Let us customize an affordable plan to protect you in the unfortunate event of an accident. Click here for an auto quote now.


Commercial Insurance We offer insurance packages for contractors and builders, office and retail packages, commercial policies, general liability, directors & officers liability and errors & omissions insurance.

Farm Insurance Melville Agencies offers extensive farm insurances. From planting your crops to getting it to the elevator, we've got you covered. Your livestock is safe with coverage customized for your needs. If you are a farm business consultant, we can cover you for errors & omissions too! Stop by or call us, as we can make sure you have the coverage you need!

Specialty Insurance Planning a big event and need specialty event insurance? We can cover most of your needs. Even, Hole-IN-One Insurance. Let us know how we can help.
---
Motor Licence Issuer
Get it done quickly in our Melville or Springside Offices, or renew online now!
---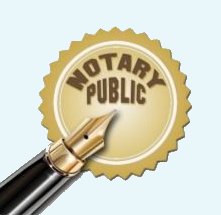 Notary Public Services
We have a licenced notary public in our Melville office, and we'll be happy to help you. Please bring your ID for verification of identity. All documents requiring a signature must be signed in front of the Notary Public.